IMPORTANT CLV NEWS & UPDATES
Dear School Community!
This is an update from earlier communication this week and our plans to reopen to in-person instruction on Monday, October 26th.
The Cattaraugus County Health Department has completed contact tracing and has been in communication with individuals with probable or confirmed exposure to someone testing positive for COVID – 19. In some instances, the Health Department has advised persons to quarantine. The Cattaraugus County Health Department issues quarantines for persons that are in contact with a positive person, not contacts of contacts.
The entire school campus has undergone cleaning and sanitizing in accordance with guidelines set forth by NYSED, NYSDOH and the CDC.
The district has been in daily communication with the Cattaraugus County Health Department and has been given approval to resume in-person instruction on Monday, October 26, 2020.
We will be resuming our in-person hybrid schedule with M/W, or A day, on Monday, October 26, 2020.
I am confident in our reopening plan that includes small cohorts of students, social distancing, mask wearing when not social distancing, and cleaning/sanitizing protocols.
As a parent, you have the option to have your child continue with remote instruction. Please contact the building principal if you plan to have your child continue with remote learning.
Please call me if you have student specific questions or concerns.
I will be in my office on Saturday, October 24, 2020 from 9:00 a.m. – 10:30 a.m. to answer specific questions you may have. I can be reached at (716) 257-5292.
Please remember all student information is confidential in order to maintain the rights and privacy of students.
Student COVID - 19 Daily Screening Form to be completed by Parent/Guardian Before Sending your Child(ren)to School
As part of our reopening plan we are asking parents to complete an on-line COVID – 19 electronic screening form before sending your child(ren) to school. The on-line form (located to the left of this page under Return to School) is secure and confidential. Daily temperature screening and assessment of the four COVID-19 close contact/potential exposure questions will be conducted at each school building as students exit the school bus and/or enter the school building (parent drop off and walkers).
COVID HOTLINE
A COVID - 19 hotline is now available to parents/guardians at 257-5625. Please call this number if you have questions specific to COVID- 19 and the district will be in communication with you. Thank you.
FOOD BOX DISTRIBUTION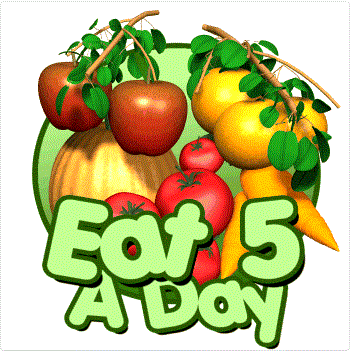 Free food will be available for distribution one last time at the CLV campus (Carter Street Elementary entrance) and at the former Little Valley School on Thompson Avenue. These will be distributed on a first come, first served basis Wednesday, 10/28, at 11:00 a.m. and Friday, 10/30, at 5:00 p.m.
Each box will be a combination box that will weigh between 30-40 lbs. including:
10-12 lbs. of produce (a mixture of both fruits and vegetables)
5-6 lbs. of dairy items (at least 2 items)
1 gallon of milk
5-6 lbs. of protein items (at least 2 items)
As supplies are limited, please take only one box per family. Thank you!
**There will also be free food available in Randolph on Saturdays during October. Click
HERE
for more information.
ATHLETIC EVENT UPDATE!
Dear School Community,
New York State is permitting outdoor Lower Risk (cross-country) and Moderate Risk (soccer) athletic events at schools. "Interim Guidance for Sports and Recreation During the COVID – 19 Public Health Emergency" limits the number of patrons/players to two spectators per player. Spectators must:
Maintain six feet of physical distance between individuals and/or family/household units at all times
Must wear face coverings when they are in common areas and situations where six feet of distancing is not able to be maintained, so long as they are over the age of two and medically able to tolerate such covering
Spectators (2 per player) will be issued a CCAA pass and must wear the pass at all times while at the athletic event
Spectators will complete a COVID – 19 screening/Temp check upon arrival
Spectators without a CCAA issued pass will not be allowed to attend the athletic event. Thank you for supporting our athletes and new regulations.
MEAL PROGRAM REGISTRATION UPDATES!
Please compete the registration form as soon as possible in order for the district to provide Free breakfast and lunch to our child(ren).
Virtual Instruction--CLICK HERE
Hybrid Instruction--CLICK HERE
WIFI
The CLV district is equipping three vans with wifi to increase internet connectivity in our school community. A van with wifi will be positioned for students needing to access the internet. We will have two additional vans equipped in the near future.
A schedule of times and locations will be posted on the website in the near future!
UPDATES
We continue to have a safe and healthy environment for our school community and in keeping with that goal will continue to assess best practices. Effective today, the basketball court on Carter Street is no longer accessible to students. Students can use the basketball court on Franklin Street except for when there are scheduled soccer games.
We ask that all players abide by the following:
-Practice social distancing
-Limit participants to 20 players at the court
CLEANERS NEEDED
Fill out application found HERE and return to Wayne McGuire, Cattaraugus-Little Valley CSD, 25 N Franklin St. Cattaraugus, NY 14719
REOPENING PLAN AND SUMMARY
Click Here to access a summary that provides an overview of three reopening models submitted to NYSED and NYSDOH including: in-person, hybrid and virtual. Click Here to access the full plan submitted to the state. Other required plans can be accessed below.
CHILD CARE FOR ESSENTIAL WORKERS
Essential healthcare and first responders who are critical to the community response to the COVID-19 pandemic can contact Paula Jones at (716) 257-5293 if child care services are needed.
If you are looking for child care, the CCRR (Child Care Resource & Referral) in your county is a great place to start. They will ask you about the kind of care you are looking for, the ages of your children, the hours of care you need and other specifics such as any special needs your child might have. Based on that information, they will be able to give you a list of providers that most closely meet your needs.
Phone: (585) 268-7605 x. 1228 OR (800) 498-2277
Fax: (585) 593-7541
Email: bhorton@accordcorp.org
Website: http://www.accordcorp.org/