CLV NEWS & UPDATES
VIRTUAL COMMUNITY FORUMS
Virtual community forums to discuss building specific reopening plans will be held as follows:
Elementary School on Monday, August 10th at 6:00 p.m.
Middle School on Wednesday, August 12th at 6:00 p.m.
High School on Thursday, August 13th at 6:00 p.m.
Please submit your questions for the forum in advance by using the link found HERE.
REOPENING PLAN AND SUMMARY
Thank you to all of the community members who joined the district's community re-opening forum on July 23rd. NYSED and the New York State Department of Health (NYSDOH) are currently reviewing the CLV reopening plan.
A series of building specific community forums will be scheduled in the near future to review building specific plans based on feedback from NYSED's and NYSDOH's review of our reopening plan.
Click Here to access a summary that provides an overview of three reopening models submitted to NYSED and NYSDOH including: in-person, hybrid and virtual. Click Here to access the full plan submitted to the state.
Thank you for your patience and feedback as we finalize our reopening plans. The plan will be updated based on NYSED, NYSDOH and upcoming community forums. The health and safety of our students, faculty and staff has been and remains our priority. Please call me at (716) 257-5292 if you have questions or email me at shuff@clvschools.org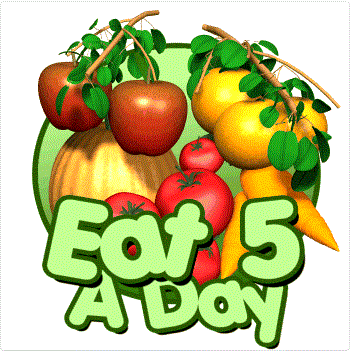 USDA FARMERS TO FAMILIES FOOD BOXES:
Wednesdays (Every other week)**Fresh produce (20 lbs. each box) is available for CLV families on first come first serve basis from the the USDA Farmers to Families Food Box Program. Produce is available for pick up at the district office on Carter Street and on Thompson Ave. at the former Little Valley School starting at 10 a.m.
Next produce available August 5th!
CHILD CARE FOR ESSENTIAL WORKERS
Essential healthcare and first responders who are critical to the community response to the COVID-19 pandemic can contact Paula Jones at (716) 257-5293 if child care services are needed.
Click Here to fill out a needs survey from the Office of Children and Family Services. If you are looking for child care, the CCRR (Child Care Resource & Referral) in your county is a great place to start. They will ask you about the kind of care you are looking for, the ages of your children, the hours of care you need and other specifics such as any special needs your child might have. Based on that information, they will be able to give you a list of providers that most closely meet your needs.
Phone: (585) 268-7605 x. 1228 OR (800) 498-2277
Fax: (585) 593-7541
Email: bhorton@accordcorp.org
Website: http://www.accordcorp.org/
MOST RECENT NEWS & UPDATES